Main Page
Jump to navigation
Jump to search
Welcome to the Synth Wiki!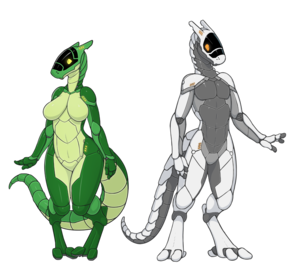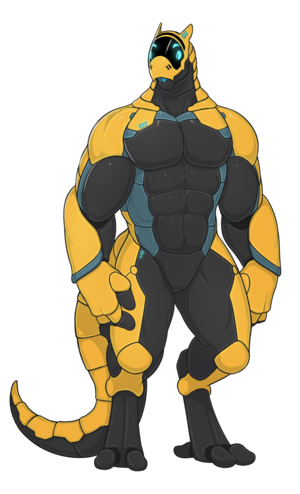 Introduction
Synths are a fictional, synthetic species set in a science fiction universe and created by Vader-San. They are an open and free to use species that can be incorporated into any science fiction universe without restrictions. The goal of this wiki is to flesh out background information on the species and to provide people with a lore they can follow if they choose to. Following this lore is completely optional.
General Information
Synths are 100% synthetic androids, each equipped with a mind of their own. They are individual minds within robotic bodies, each with their own personality, quirks, weaknesses and strengths.
Typically Synths are humanoid, sharing a vaguely reptilian aesthetic. They are highly modular, being able to exchange parts of themselves for different ones. Most of their body, including their shape, colour, height and number of limbs is customizable.
For a short read into the general background of Synths, you can read the fact sheet. For more in-depth lore you may browse the categories below.
Main Sections
Making Synth characters
You can make as many Synth characters as you like. There are no restrictions of any kind. You don't need to seek anyone's approval for your Synth designs. This wiki exists for those who want to follow a baseline of Synth lore when creating their own characters, but it is in no way a set of rules. You can see the universe described in these pages as a set of optional guidelines, but are free to interpret them in any way you choose, or just make your own rules entirely. What really matters is that you have fun with the species.
There are a number of Synth bases that are free to use. Please keep in mind though that these bases or Synths created from the bases are not to be sold. You can give them away for free though.
WIP
This wiki is a work in progress and will be expanded further over time. If you see sections that are not fully fleshed out, or pages that still need to be created, do not be alarmed, since these pages will be filled in over time.